SPW

|

April 25-27, 2023
Celebrating 40 Years of Space Power: Supporting mission success in an increasingly agile space domain
 Torrance Marriott Redondo Beach | Torrance | CA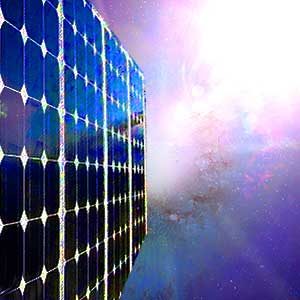 You are cordially invited to the 40th annual Space Power Workshop.
The workshop will be held April 25–27, 2023, at the Torrance Marriott
Redondo Beach Hotel. The workshop provides an informal, unclassified,
international forum for the exchange of ideas and information on space
power. The Space Power Workshop sessions include Mission and
Program Experience, Power Systems Architecture, Power Management
and Distribution (PMAD), Energy Generation, Energy Storage, and
Advanced Concepts.This year's theme is "Celebrating 40 Years of Space Power: Supporting
mission success in an increasingly agile space domain."We will also have a Networking Social to include a Poster Session on
Tuesday, April 25, from 5 to 7:30 p.m.For the first time, an optional Special Interest Network Luncheon,
"Space Workforce 2030 Pledge—Increasing Diversity in the Space
Power Workforce" will be held on Thursday, April 27 at 12 p.m.

The Space Power Workshop covers topics of interest to professionals
with all levels of expertise. The workshop also provides many industry
networking opportunities with both domestic and international
attendees, including a luncheon on Wednesday, April 26. University
students are welcome!

All activities are informal and unclassified.

Yao Lao, General Chair
The Aerospace Corporation
Office: 310-336-3026, yao.y.lao@aero.org

Horacio Saldivar, General Co-Chair
The Aerospace Corporation
Office: 310-336-2671, horacio.saldivar@aero.org

Justin Stocker, General Co-Chair
The Aerospace Corporation
Office: 310-336-2999, justin.stocker@aero.org

For more information contact:

Nathalie Fujino, Workshop Administrator
Office: 310-336-1202, nathalie.n.fujino@aero.org

Please review the Prohibition Against Harassment and Retaliation policy.

Please be advised that by attending this meeting, you grant The Aerospace Corporation the right to capture your likeness via photograph or video recording, and to use the likeness in any media, including television, film, Internet, public display, marketing, social media, or general-interest multimedia. Attendees are not permitted to take photos or videos during the workshop session.