Thank you to all who attended SPW 2022!
Proceedings are now available.
SPW

|

April 26-29, 2022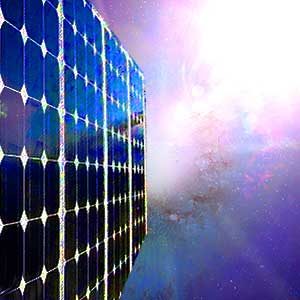 The 39th annual Space Power Workshop will be held on April 26–29, 2022. This year the workshop will be online to keep everyone safe and will be a mix of pre-recorded presentations and live interactions, including Q&A. The workshop provides an informal, unclassified, international forum for the exchange of ideas and information on space power. The Space Power Workshop sessions include Power Systems Architecture, Power Management and Distribution (PMAD), Energy Generation, Energy Storage, Advanced Concepts, and SPW Lightning Talks.

The Space Power Workshop covers topics of interest to professionals with all levels of expertise. The workshop also provides many industry networking opportunities with both domestic and international attendees. University students are welcome!

All activities are informal and unclassified.

If you are interested in presenting at the 2022 Space Power Workshop, please submit your Abstract Form to: spwtechnicalworkshop@aero.org

Yao Lao, General Chair
The Aerospace Corporation
Office: 310-336-3026, yao.y.lao@aero.org

Kelsey Dougherty, General Co-Chair
The Aerospace Corporation
Office: 719-375-6641, kelsey.s.dougherty@aero.org

For more information contact:

Nathalie Fujino, Workshop Administrator
Office: 310-336-1202, nathalie.n.fujino@aero.org

Heather Power, Workshop Administrator
Office: 310-336-5287, heather.power@aero.org

Please review the Prohibition Against Harassment and Retaliation policy.

Your  attendance and participation at this event is consent to be  photographed, video-recorded, and/or screen-captured on Zoom, Teams,  WebEx or similar virtual meeting platforms, for use by The Aerospace  Corporation for internal and external (public) use. If you do not wish  to be captured in photo or video formats, or virtual platforms, please  inform the event organizer. Attendees are not permitted to take photos,  video, or take screen shots of virtual meetings during workshop  session.